eduroam
Pilsen Region provides wireless access to the eduroam network on selected access points in the building of Regional Authority of the Pilsen Region.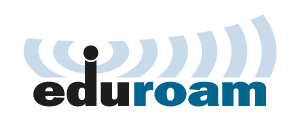 eduroam and eduroam logo are a trademark of TERENA.
Monitoring
User activities are not monitored however the authentification process information as well as login and logout times are recorded and can be shared with Czech NREN in case there are problems with the eduroam network.
Access points
SSID: eduroam, eduroam-pk
Location: Plzeňský kraj, Škroupova 18, Plzeň 301 00
WiFi security: WPA2, AES
IPv4: DHCP, privátní rozsah

When you have problems or questions
email: eduroam@plzensky-kraj.cz